You will find this native, edible plant as a late spring bloomer in eastern North America, west to eastern Kansas, and south to Alabama and Texas. The Viburnum prunifolium, also known as Blackhaw looks distinctly like a small tree, and its blue-black, oval-shaped berries are edible.
Knowing how to forage Viburnum Prunifolium is easy. But, so many foragers miss the spring bloom of the rusty Blackhaw's bright, white flowers every late spring because they don't know what to look for.
You don't need a degree in foraging wild plants; you just need to know how to spot this small tree.
As you wander through North America this summer, use the full sun to find this favorite woody plants' fall colors and white flowers.
Whether you find Viburnum prunifolium in gardens or woods, it stands out tremendously against the other late spring flowering plants like dogwoods and redbuds.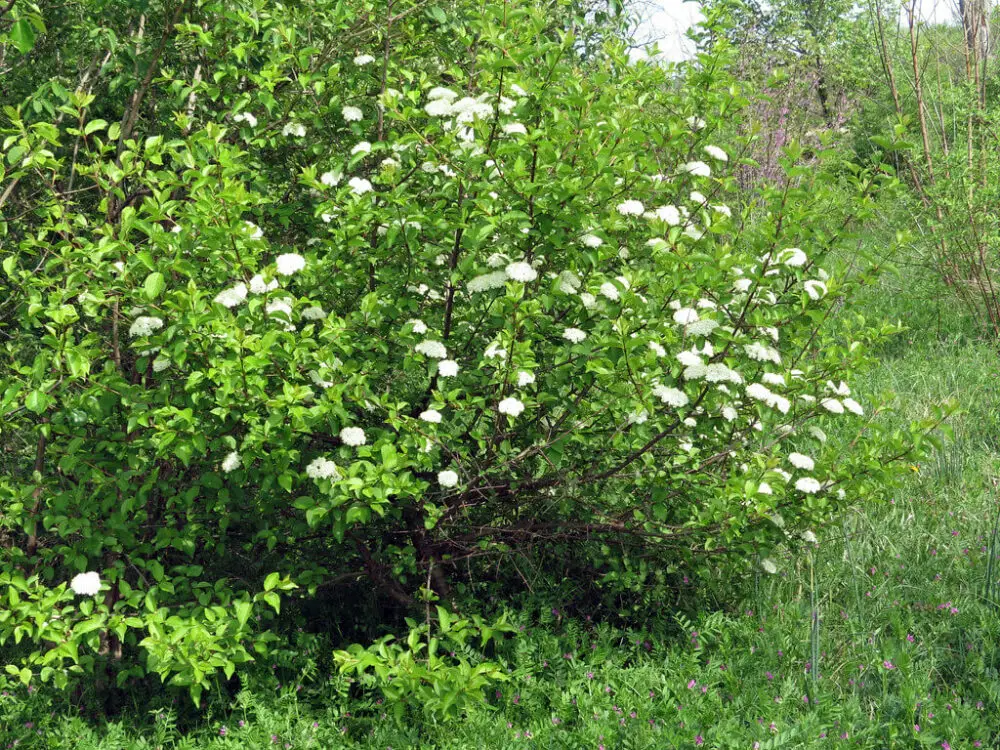 Can You Eat Blackhaw and Its Berries?
Not everyone realizes that you can eat Viburnum prunifolium and its blue-black berries. Surprisingly, the berries are as tasty as they look.
Because Viburnum prunifolium is a late spring host plant with a slow growth rate, you'll be looking to forage berries on this flowering stag bush around October time.
Look out for blue-black, oval-shaped berries (fruits) about 1/4 to 1/2 inch thick. They are pretty tasty, giving off a smoky flavor and subtle sweetness.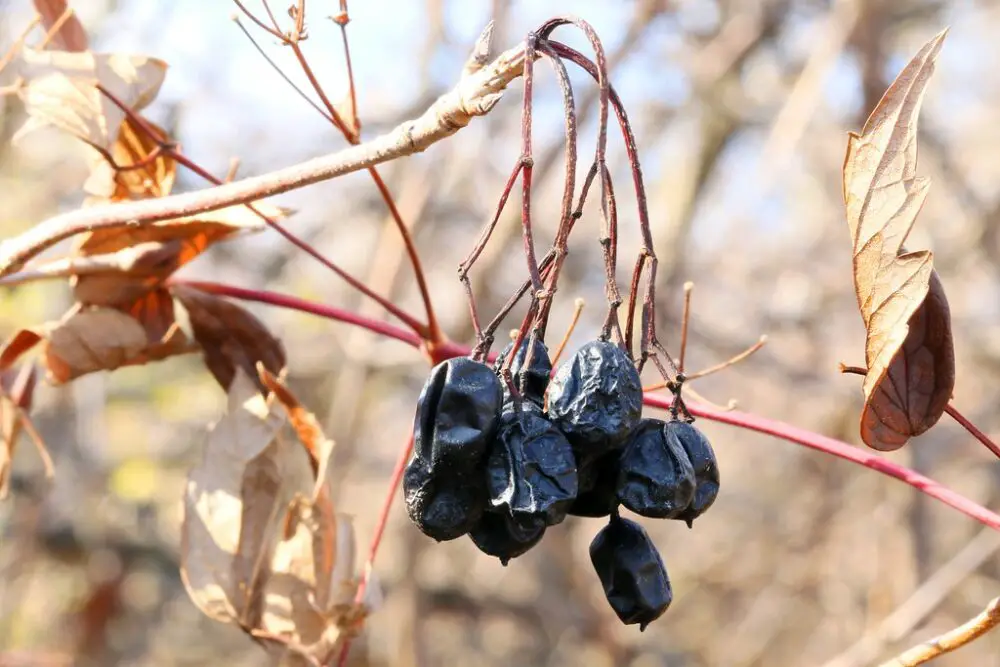 Be careful not to bite right into the middle of these delicious little oval fruits, as they house an inedible disc-shaped seed inside. A thin layer of dry flesh stands between that and the flaky skin of the fruit.
Blackhaw berries are a nutritious, fat-free, and tasty nibble to be had through fall and even winter as they dry hanging on the branches.
Viburnum Prunifolium: Uses & Benefits
Rusty Blackhaw has been a popular native shrub as far back as when the Native Americans discovered it. The Cherokee and Delaware are no strangers to the uses and benefits of the late spring Blackhaw.
Of course, this edible fruit has been popular for hundreds of years as a general tonic and for its ability to:
aid sore tongues
induce sweating
reduce muscle spasms
reduce fever when battling flu and smallpox
an aid before and during childbirth as a gynecological tonic
But it's not only humans that recognize the benefits of this woody plant type. Viburnum Prunifolium is the perfect foraging material for pollinators like bees, butterflies, and birds.
If you're lucky enough to work with a big wide window that looks out onto the flower clusters of this large shrub, you may find a steady stream of visitors as the birds chomp down on the dark blue-black, berry-like drupes.
Because this member of the Caprifoliaceae family tends to remain on the slender side, it provides partial shade and is the ideal construct for a windbreak or privacy screen.
This North American pollinator becomes the perfect shrub for budding photographers as butterflies are wildly attracted to the creamy white blossoms.
You never know what exotic species of butterfly you may snap with your lens.
How Do You Identify a Blackhaw?
Firstly, learn the common names of Viburnum prunifolium to know if you're looking for Blackhaw, Blackhaw viburnum, Stag bush, or Sweethaw. Next, know when to look for the Blackhaw viburnum.
You'll find this native plant a late spring bloomer in eastern North America, west to eastern Kansas, and south to Alabama and Texas.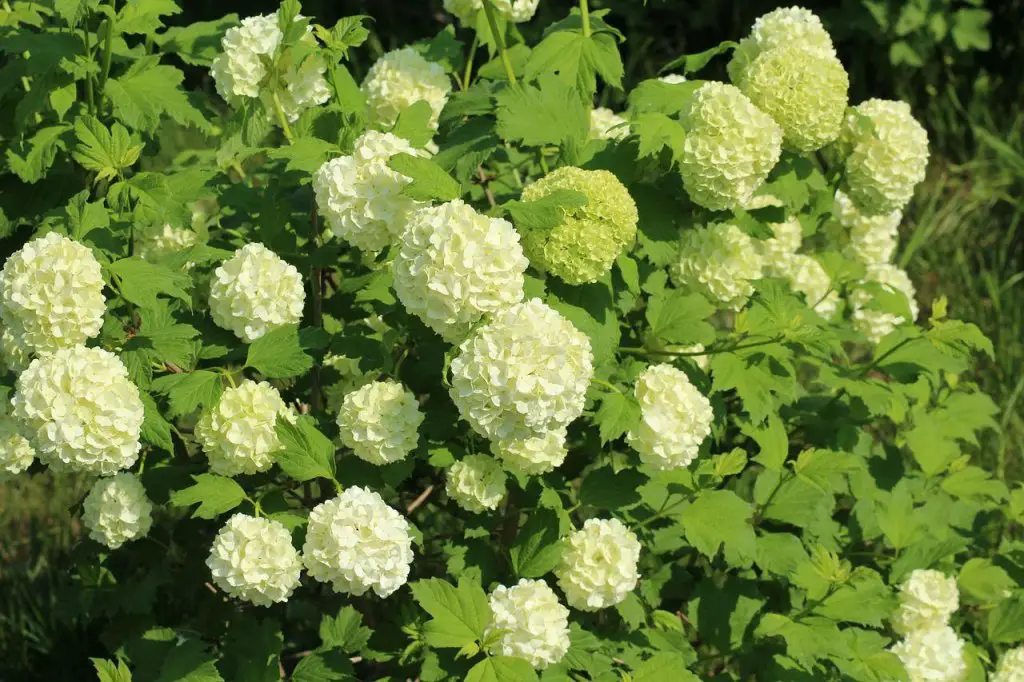 Instead of simply stumbling over this woody plant in springtime, you also need to know what Blackhaw looks like.
What Does Blackhaw Look Like?
Firstly, don't be fooled. This deciduous shrub appears even shrubbier occasionally, but at other times the Viburnum prunifolium looks distinctly like a small tree, much like the Hawthorn.
It has silky white flowers, rich green foliage, and deep, crimson-red fall color bark.
In full spring bloom, these creamy flowers contrast strikingly against the green background of a spring woodland, making it easy for even beginner foragers to spot this pollinator.
Look for the maroon-purple or deep lavender of the berries as they transform into a deep, rose red until the final blue-black berries sit atop red stalks.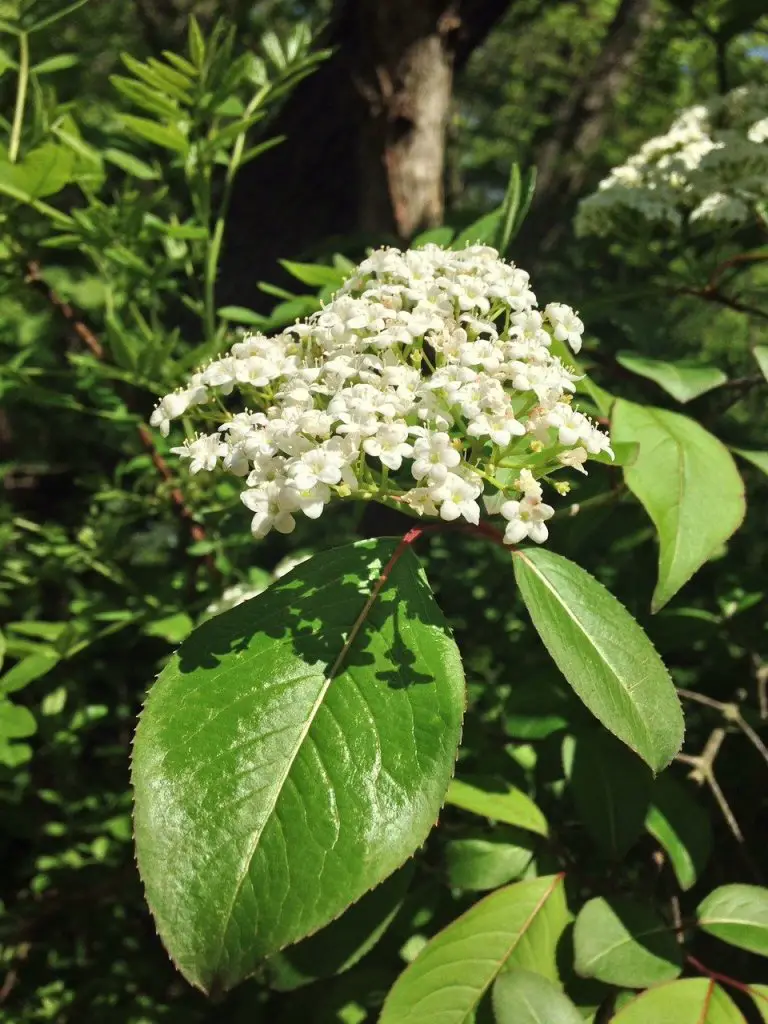 Still struggling?
Then simply spot this deciduous shrub by teaching your eyes to look for the creamy, striking white flowers of this showy plant.
You can also spot this small tree as it only reaches 12-15 feet high, with primarily elliptical (oval) to ovate (egg-shaped) serrated leaves.
Other key features of note include arching and opposite branching, leaves with serrated, teeth-like edges, multiple trunks, branches that arch, and black and blue shiny berries hanging in clusters.
Foraging Blackhaw
Once you've spotted the Viburnum prunifolium, you need to know where to find it again. Take some flagging tape so you can return and forage some delicious berries from the smooth Blackhaw. Make sure to mark the shrub with some notes.
These actions will help guide you back to where you found the stag bush in the fall, a vital fact as once it loses its flowers, it gets drowned in the scenery and large shrubs of other nearby woody plants.
Harvesting Time
When harvesting the fruit, remember to wait until the correct bloom time has passed and the berries turn from green to yellow to pink before arriving at their final deep blue-black color. Then, you'll know that the Blackhaw is ripe.
Because the berries don't all ripen simultaneously, you may have to wait to handpick these berries.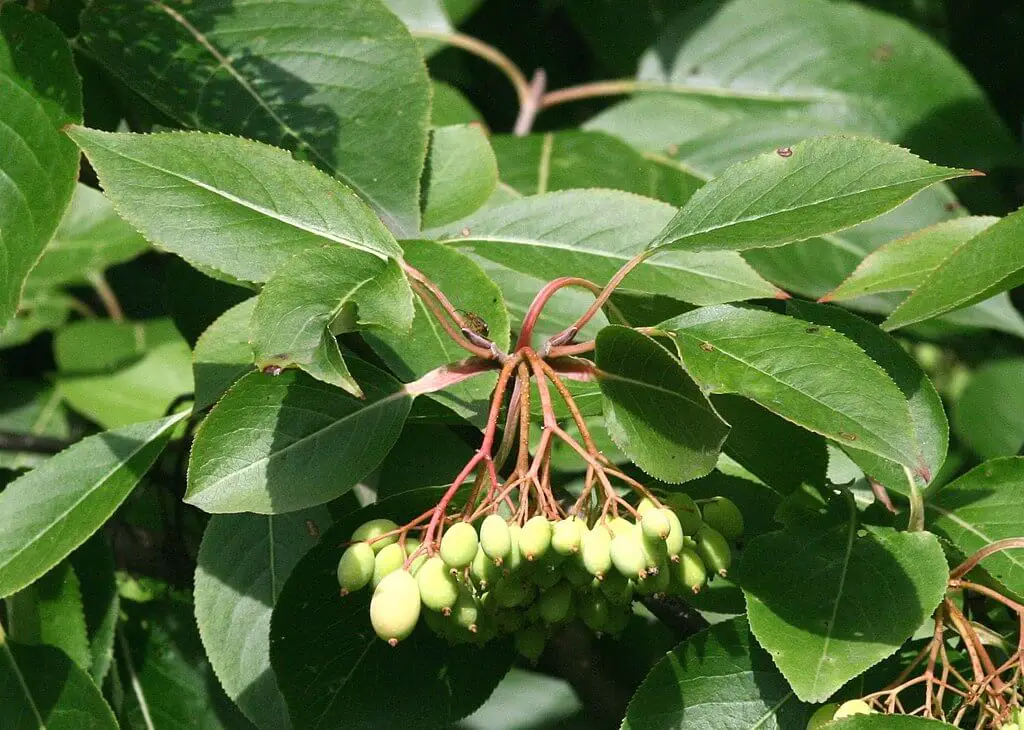 Always watch out for these iconic spring white flowers; it's a great indication that a huge harvest of berries is coming soon.