You might recognize the Cercis Occidentalis deciduous shrub by its common name, the western redbud. Also knows as the California redbud, it's a drought-tolerant tree, and needs little to no water. Its magenta flowers, leaves, and seed pods are edible.
Carry on ready for your forager's guide to western redbud.
Western Redbud: Tree Profile
You may also know this small tree by its scientific name, Cercis occidentalis, or its common name, the western redbud. It hails from the legume family, Fabaceae, and is a deciduous shrub.
The western redbud has earned popularity with foragers globally because of its four-season interest and easy-going nature. But it prefers to be planted in dry areas with good soil drainage.
The western redbud tree sports a canopy that is plenty dense and provides shade during the summer. In the fall, the canopy fades to a soft gold.
Its pretty decorated magenta flowers and round leaves are a favorite for hummingbirds and other pollinators.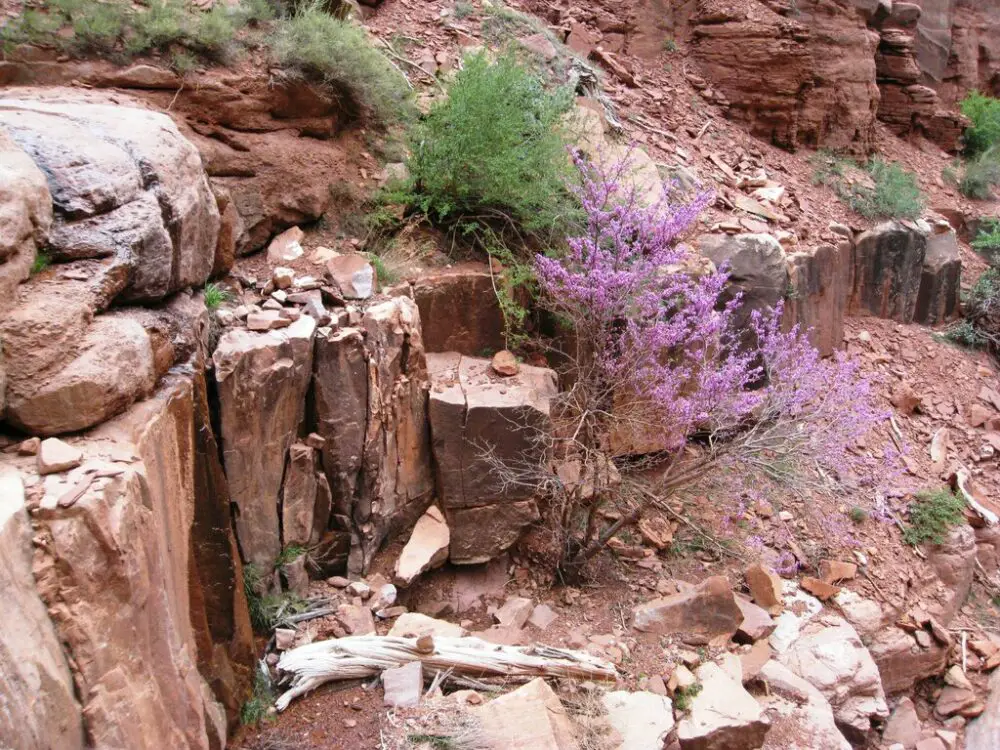 Is Judas Tree the Same as Redbud?
Both of these Cercis species look similar, so they could be easily confused.
The Judas tree and the western redbud tree come from the Cercis, a genus of eleven species of small, deciduous trees and large shrubs. They are all native to Asia, Europe, and North America.
The genus Cercis produces pea-like, papilionaceous flowers more likely to be seen in the Fabaceae family. In this respect, the genus Cercis is an unusual member of the Caesalpinoid subfamily of legumes.
One of the most important species is the Judas tree, known by its scientific name, Cercis siliquastrum, and it is similar to the western redbud.
This is where the location matters. Whereas western redbud is an essential crop for nurseries in the United States like California, the Judas tree has robust and commercial importance in its native home of Europe, southern Europe, and eastern Asia.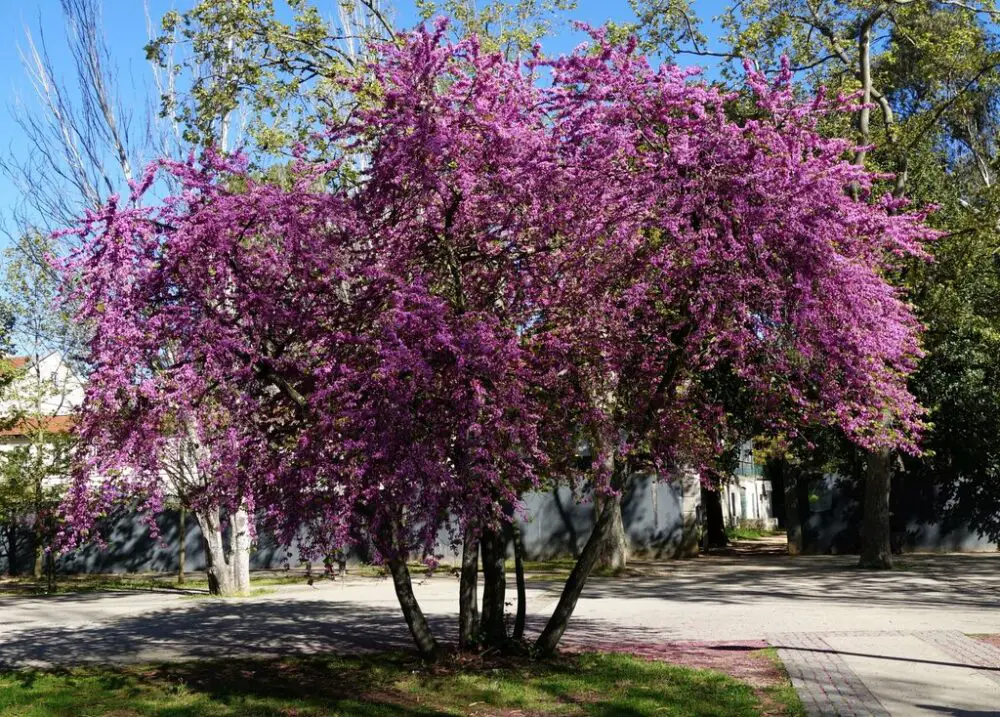 Where is Western Redbud Native?
Any local foragers lucky enough to call the mountains and foothills of California home will be glad to know they can find the native plant, western redbud. Because of its native habitat, it's often known as the California redbud.
This striking wildflower is also native to the American southwest, from Utah and Arizona. These areas provide the well-draining soil it needs to thrive.
Green-thumbed people will love the Cercis occidentalis. It can tolerate full sun to shade, but it finds the best flower production in full sun. It also tolerates clay and alkaline soils.
As mentioned, it needs to be planted in well-draining, drought-tolerant soil. As long as it's planted in suitable soil, the western redbud can handle light watering in the summer. A winter chill must come along for the flowers to set properly.
Are Redbud Seed pods and Flowers Edible?
Great news, the western redbud is classed as a legume and is an edible native plant to the American Southwest.
As far back as the Native Americans, people have been eating the young seed pods and flowers of the western redbud tree. They even ate the young leaves, whether raw or cooked.
A recipe I recommend is the western redbud jelly made from the flowers.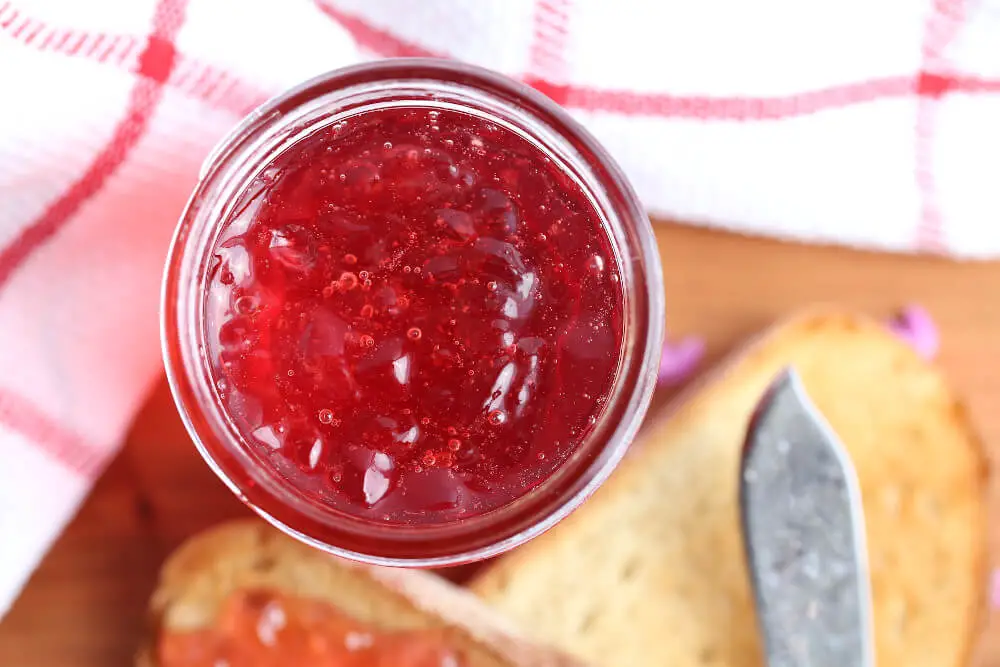 What do Redbud flowers Taste Like?
Not only are they edible, but they also taste as good as they look. Foragers often report fully-opened flowers as somewhat sweet but simultaneously slightly tart.
What's not to like?
The flowers taste good and add nutrition in the form of vitamin C; they also add an interesting pop of color to salads.
What can you do with Redbud?
The western redbud tree has some clever uses. Indigenous Californians have been using the twigs of the western redbud to weave baskets.
They harvest their young, wine-red color branches in the fall. They go into the warp, weft, and design of baskets.
The bark has also been used, providing a faint reddish dye to decorate the finished basketry.
Even better, the branches are harvested when the bark slips during the spring, allowing native Californians to use the white inner sapwood as the weft or lacing in baskets.
But the western redbud has many more uses than just basket weaving. As mentioned, it's a nutritious and tasty food source.
Other popular uses of California redbud include:
Landscaping
Furniture
Browsing
Steam stabilization
Soil stabilizing along streams as it can withstand regular flooding
The flowers are an excellent nectar source for pollinators like bees
Goats often (as do cattle, sheep, and deer) browse seedpods, young shoots, and leaves
Western redbud is also a firm favorite with horticulturists, being a popular garden wildflower – it's known as one of California's prettiest flowering plants
What about Medicinal Uses?
Wildflowers aren't only attractive edibles for foragers; plants like Cercis occidentalis also contain tannins. Tannins are popular in medicine because they have a range of medicinal uses.
An infusion of the bark has previously been used as a cough suppressant and a febrifuge. This is an aid in cold, fever, and influenza treatments. It's also a natural aid for calming vomiting, diarrhea, and the digestive tract.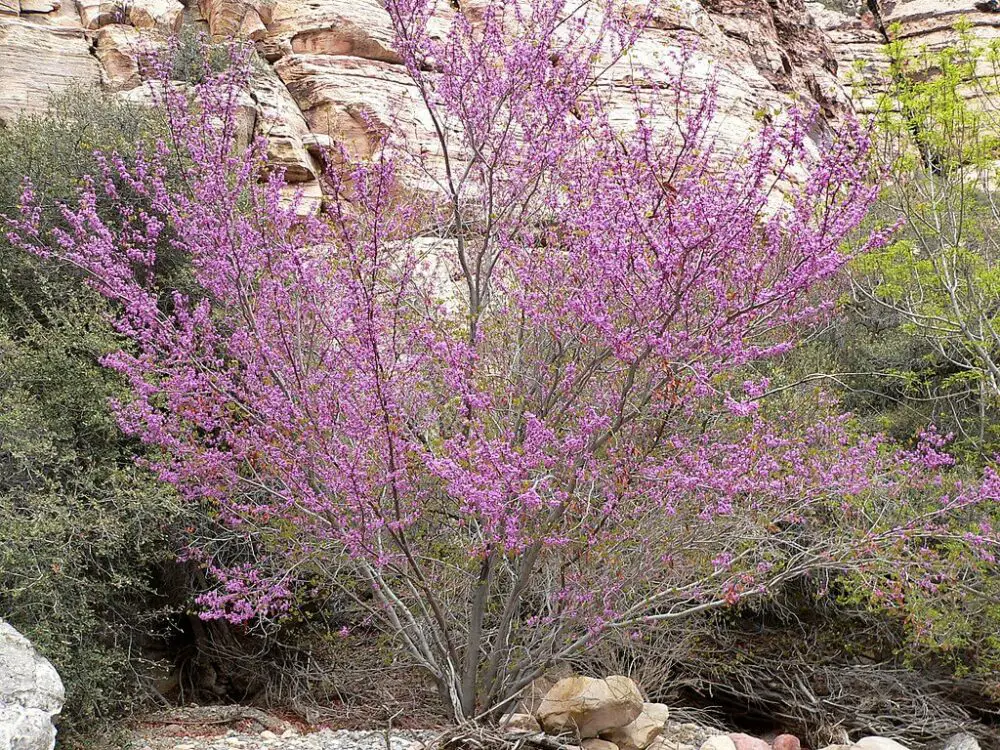 How to Plant and Grow Western Redbud?
Look no further if you're after some western redbud tree planting instructions. Firstly, you must consider the following:
Site
It would help if you chose the right spot for your western redbud. The western redbud thrives in full sun (for the flowers to bloom), well-draining soil, and a PH of about seven.
Space
For planting more than one redbud, keep about 12 to 15 feet between plants and 10 feet between the tree and any structures.
Time
Planting the redbud in fall promotes rapid root development, while winter rains minimize the need for watering as it becomes established.