We recommend not eating peppervine fruit. Peppervines are easily found in North America. This native plant loves to burrow its way into partially sunny spots in gardens, parks, and even empty lots. However, its berries can cause gastrointestinal issues.
Although the peppervine is a member of the grape family, you shouldn't be reaching for its fruit.
The grape-looking berries that grow on the woody vine are inedible and have been reported to cause gastric issues.
However, it's worth keeping this woody vine for its aesthetic and pollinator purposes.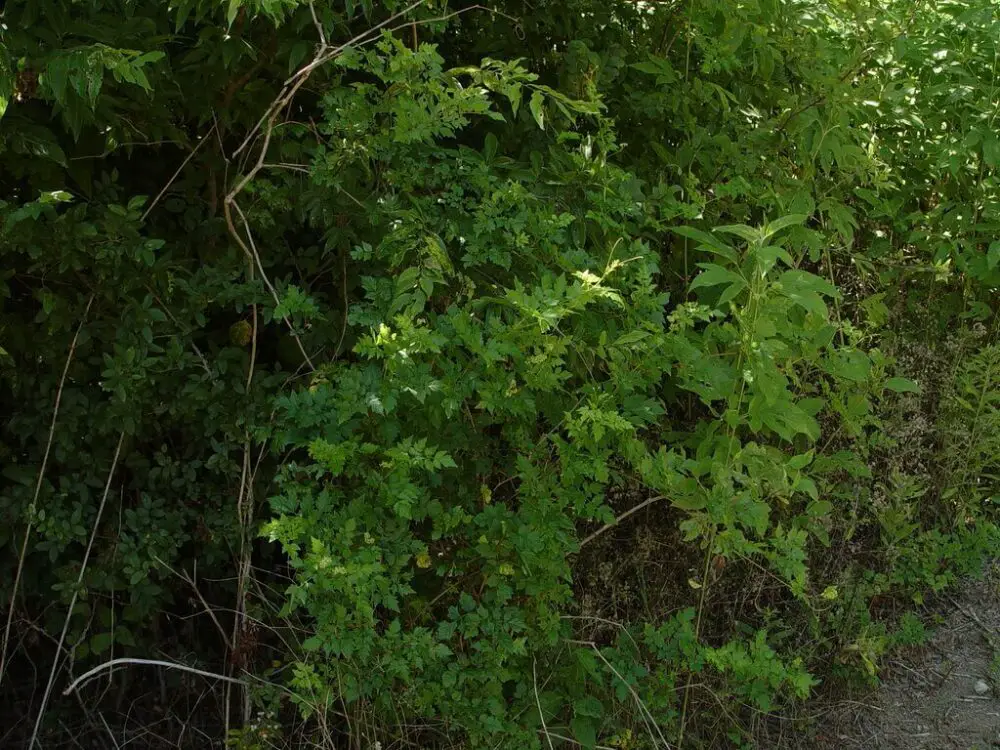 Is Peppervine Poisonous?
Because of its slightly sweet nature, some people eat peppervine fruit.
However, many reported experiencing a strange tickle in their throat after eating only one or several peppervines.
This pollinator is pretty clever. The unusual tickle is down to the fruit having tiny needles of calcium oxalate, which the pepper vine uses as a defensive measure.
Be careful because excessive consumption can cause chemical burns to the throat.
If you dig deeper, you may find reports that the peppervine is poisonous, so it's wise to give this plant a wide berth.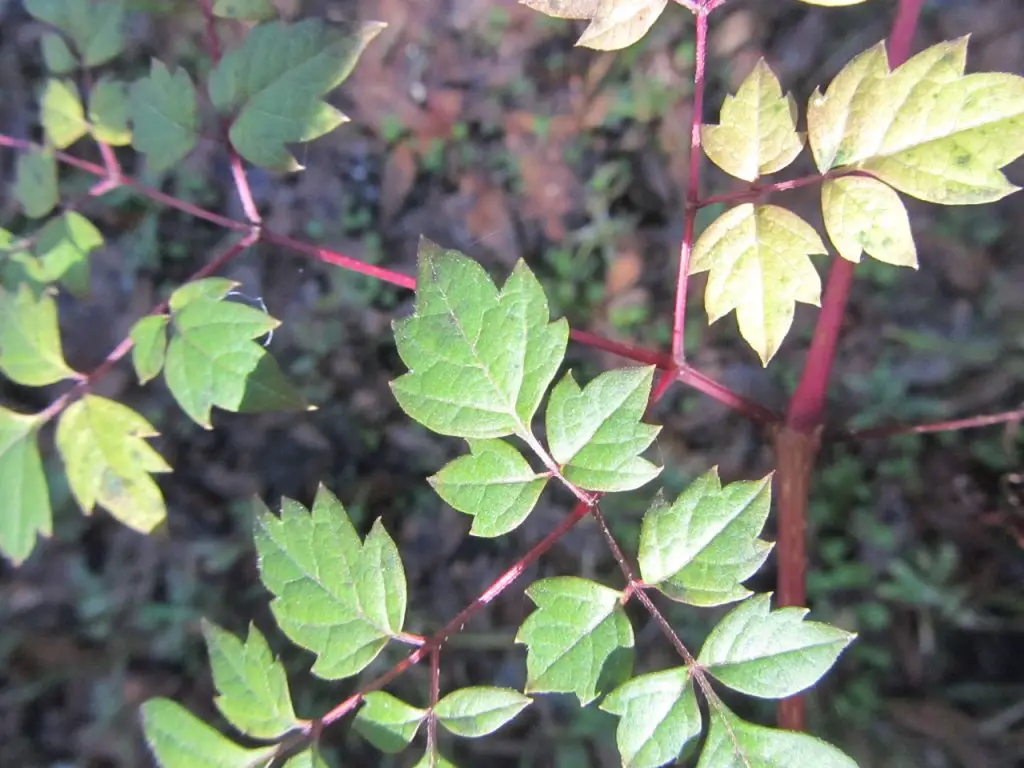 Where Can You Find Peppervines?
Ampelopsis arborea or Nekemias Arborea, otherwise known by its common name peppervine, grows in abundance during summertime.
As a grapevine that loves the warmer months, you'll find black pepper vine in states that boast a hot and moist climate. For example, Texas and Florida would be top options for this woody vine.
Although the peppervine is a summer plant, you won't find the berries making an appearance until the school year starts.
Even though black peppervines may relish the summer heat, they certainly don't enjoy the harsh summer sun. You're more likely to find peppervines hiding in partial shade.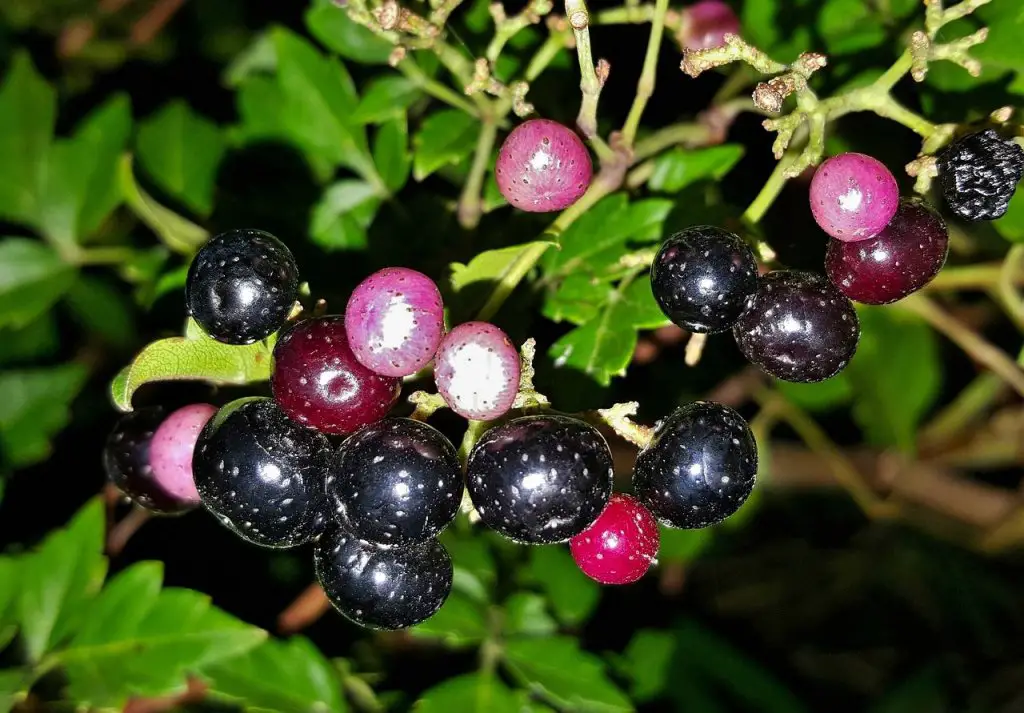 So, keep your eyes open on partially shaded fences as you enjoy summer walks. You may also find black peppervines creeping over bushes at the edge of the woods.
This native deciduous climbing vine is part of the Vitaceae (grapevine) family and is also found in wet areas like bogs and along stream banks.  
But surprisingly, soil type doesn't seem to significantly impact where peppervines spread their roots.
How Do You Identify Peppervines?
You know where to find black summervine, so you already have a head start.
Another easy method of spotting black peppervines is by looking for the 5-petaled green flowers that bloom from short cymes.
In the summertime, these will eventually be followed by a bluish-black drupe.
As spring moves to late summer and early fall, this drupe matures.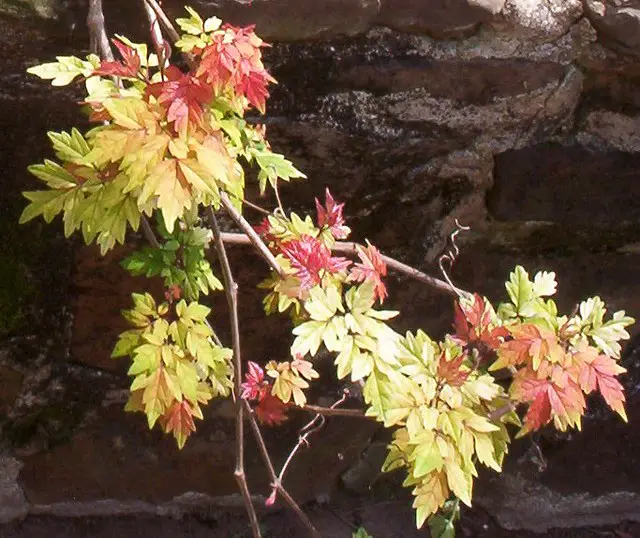 5 Reasons You Should Grow Peppervines in Your Garden
For budding, green-fingered hobbyists, the peppervine is a popular plant. And why wouldn't you be keen on this fast-growing, woody vine?
Check out the most common 6 reasons people love the peppervine:
This deciduous perennial grows so fast that it can easily be used as a ground cover or to cover a trellis or fence.
Because of its inedible nature, people who grow peppervines usually do so for aesthetic purposes. The lack of edibility is forgotten when you see black peppervine bloom from red maple to gradual dark rich green.
As a member of the grapevine family, the pepper vine is easy and fast to grow in moist circumstances. If you want a greater variety of plants, you can grow Vitaceae (grapevine) and peppervine close together as pollinators and attract wildlife.
The peppervine is an excellent pollinator for many insects, birds, and mammals. Head out into your garden in the summer sun of July and August, and you will find your vines alive with activity as the bugs buzz and crawl all over this dark green deciduous plant.
Depending on your location, you may be pleased to find a host of bugs like tiny flies, bees, wasps, or delta scarab beetles. If you want to help the world's pollinators and ensure the bees still have a home, growing your peppervines is a clever way to go.
If you're interested in growing this impressive vine, you can easily find and purchase it from your local native plant nursery.
If the staff isn't aware of its scientific name Ampelopsis arborea/Nekemias Arborea, you can use its common name peppervine.